No lifetime limits at Fi Life
In medical insurance, it's true when they say "know your limits". There are 2 types of limits you need to be aware of when purchasing medical insurance.
1. Annual Limit
This is the amount you can claim for your medical bills in a year. It will be refreshed every policy year when you renew your medical policy.
For instance, if your medical card has an annual limit of RM 100,000, you can only claim up to this amount in a year. Any amount above the annual limit will not be covered by your medical insurance policy.
At Fi Life, our medical insurance's annual limit has a range from RM1.1 million to as much as RM 2.1 million per year.
How much annual limit should you opt for?
A 'right' annual limit amount should fully cover the cost of treatment for a health condition that may arise. Ringgit Plus did some research in 2018 on the medical costs for common illnesses and came up with these fees.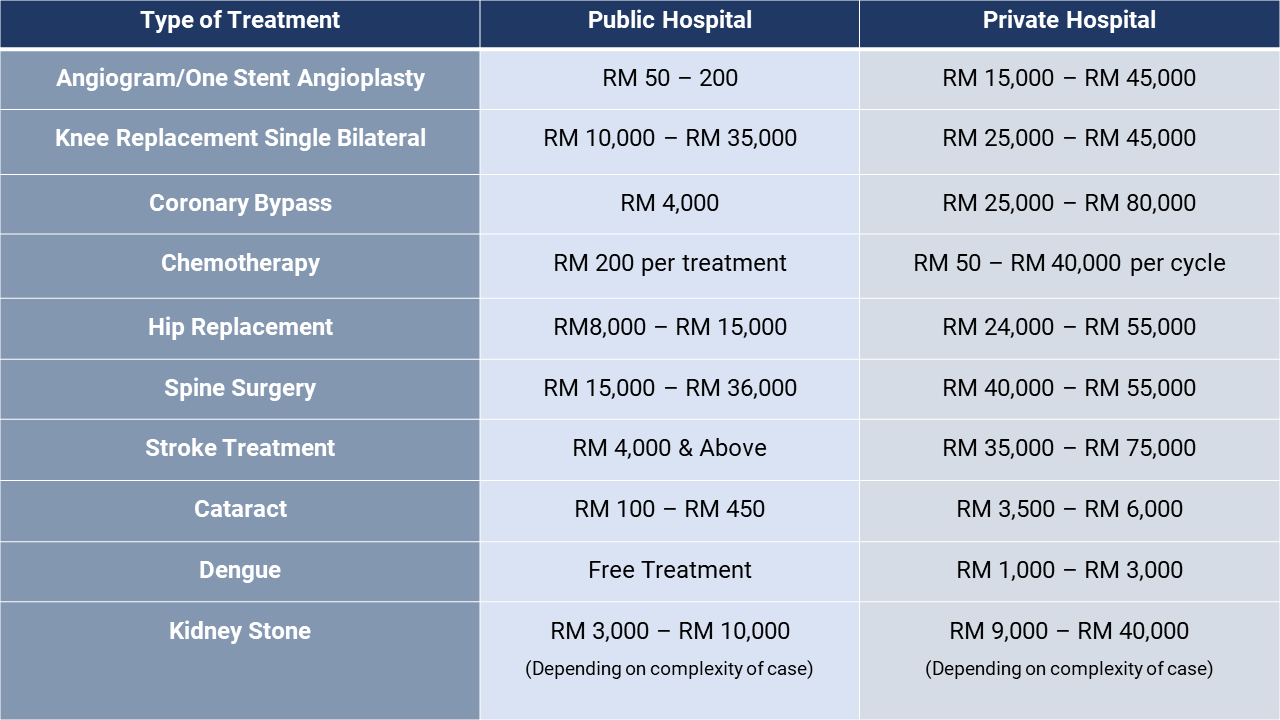 Note that for the last several years, medical costs have gone up by 12-16% every year. So these costs are likely to be higher now.
An annual limit of RM1 Million should cover most hospitalisation instances. But if you want to be extra prudent, with Fi Life's cover, you can opt for the higher annual limits of RM1.1 million or RM2.1 million.
2. Lifetime Limit
A lifetime limit is the maximum amount you are entitled to claim from your insurer over the whole duration of your insurance.
Many insurance companies impose lifetime limits on how much you can claim. This means that if the lifetime limit is RM1 million, you can only claim a maximum of RM1 million over the whole duration of your insurance.
Supposing you had a chronic medical problem that requires prolonged treatment spread over several years. Your claims will be capped at RM1 million of claims. Beyond this amount, you will have to pay for medical treatment out of your own pocket.
Some insurance policies, like our SCO Plus plans offered by AXA Affin, have no lifetime limits. This means that you do not have to worry about hitting any cap in terms of claims.
So yes, be sure to know your limits. Opt for a plan that is able to cover all your estimated medical fees.
If you're interested to know how good value our medical plans are, please get a quote below. And do compare between the 6 plans that we have.