A common question asked is, "Fi Life has no agents, how would I know what to do if I need to be admitted to the hospital?" Some say this is the reason why they buy medical insurance through agents.
Well, the good news is hospital admission is a really straightforward process. This is all you need to do.
During an emergency, go straight to the hospital admission counter.
Present your NRIC and e-medical card. If you do not have the medical card with you, mentioning AXA will suffice. The hospital staff will assist you with the Guarantee Letter, which is a letter to confirm that AXA will cover all your hospitalisation fees.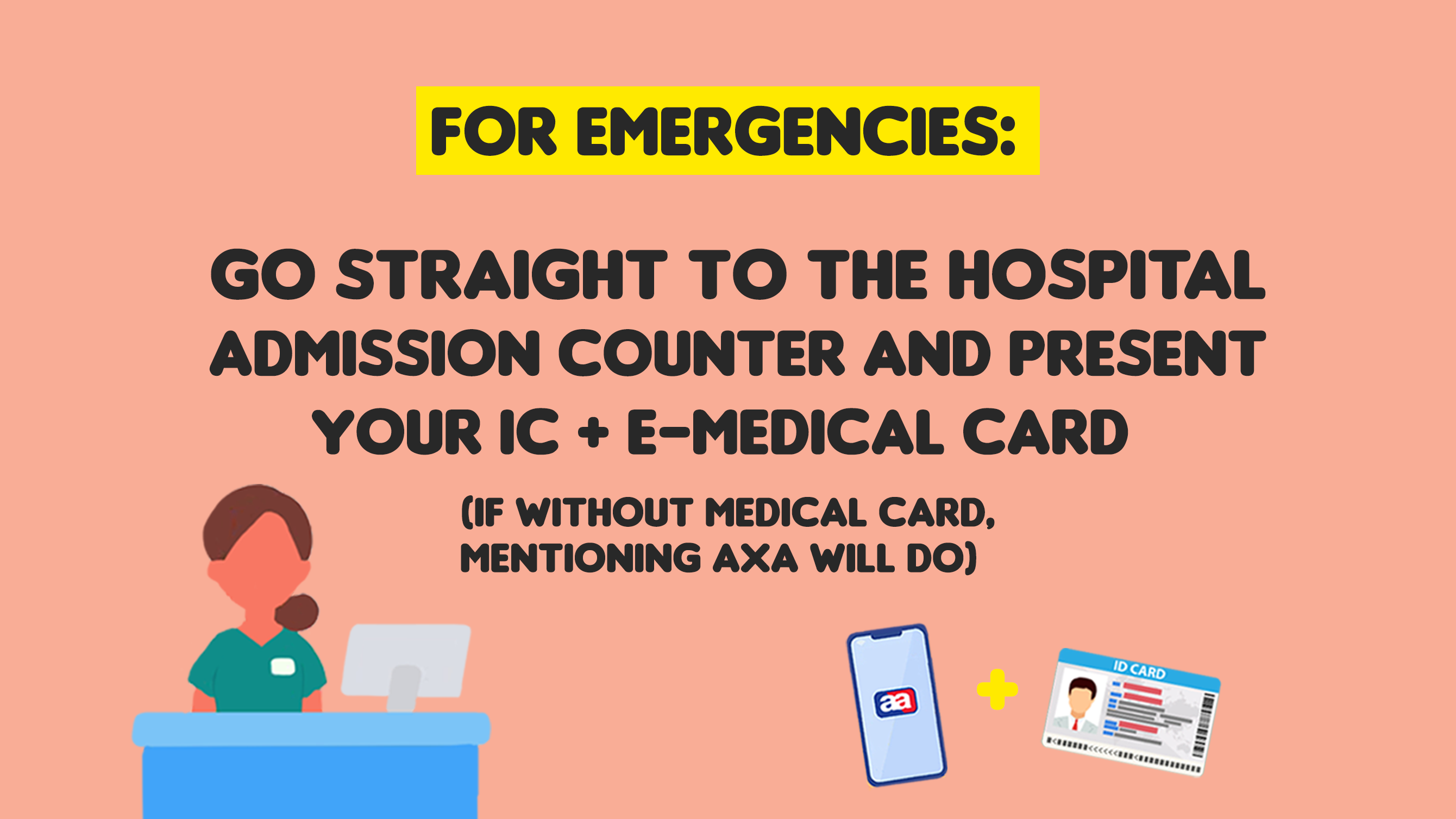 If it's not an emergency, to ensure a smooth admission, choose one of the following options a few days in advance:
1. Call the Emergency Assistance number 03 7841 5600
Give your name, IC no. and hospital and the Emergency Assistance representative will assist you accordingly.
The Emergency Assistance service is available 24/7 so no matter how late your emergency is, they will be there for you.
We suggest that you save these emergency numbers (03 7628 3730 or 03 7841 5600) to your phone immediately after purchasing your policy.
2. Request ahead for the Guarantee Letter through your AA app.
Alternatively, request for the issue of a Guarantee Letter through the AA app ahead of time so you can enjoy a quicker admission process.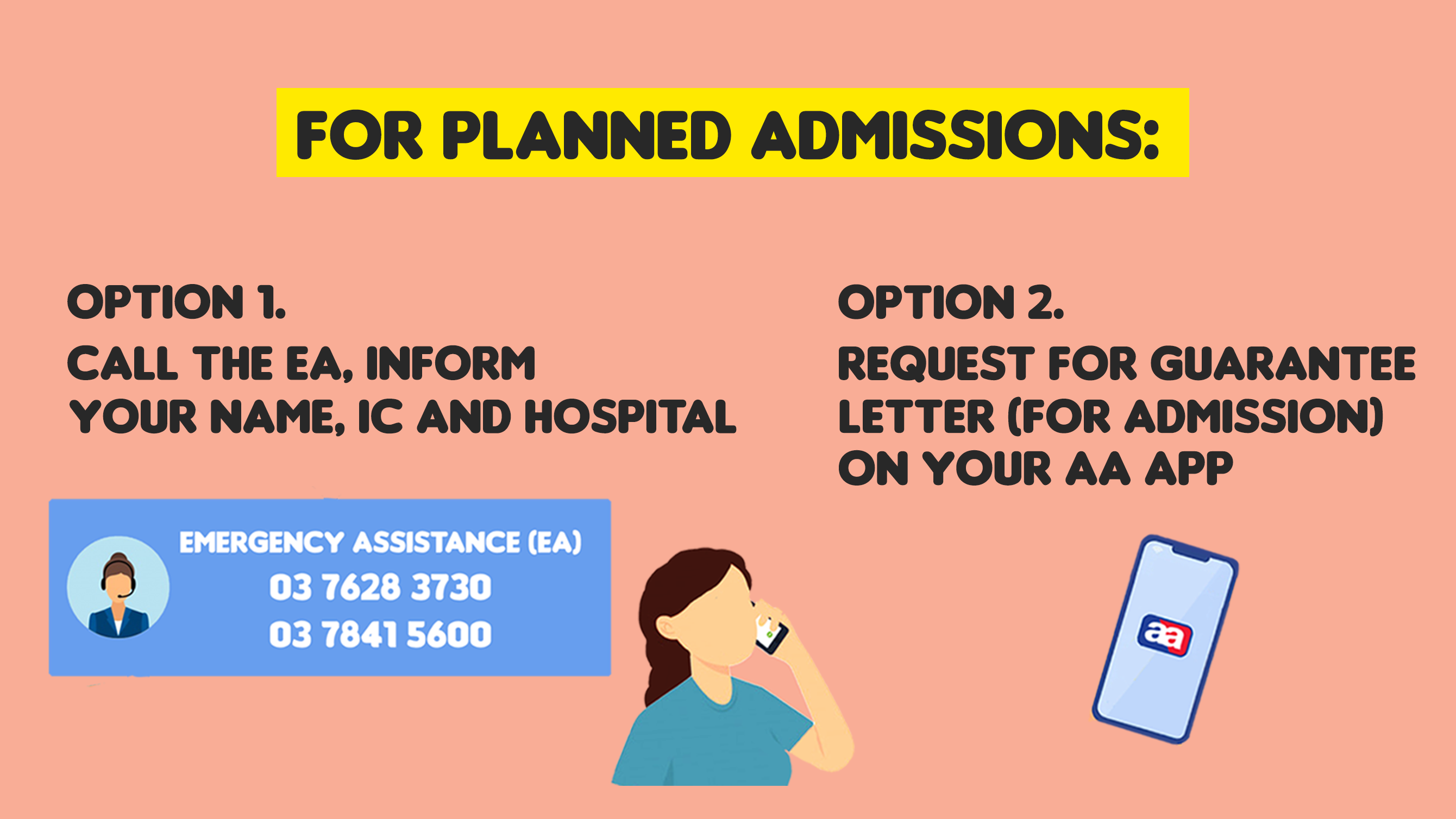 Another tip we have for you is to find out the nearest AXA panel hospitals nearest to your home and workplace. During an emergency, you will know immediately where to go.
So yes, hospital admissions are not complicated at all! If you still have other questions about this process or anything else, our customer experience team is always ready to help.
Learn more about our medical plans today.